About Thomas F. Coleman - Legal Director, Spectrum Institute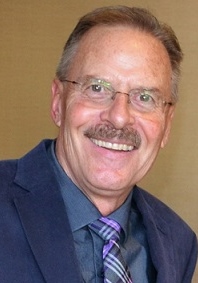 Throughout his 45 years as a civil rights attorney, Thomas F. Coleman has advocated for a variety of causes and minority populations, including cases and projects promoting justice and equal rights for people with intellectual and developmental disabilities.
As legal director of Spectrum Institute, Coleman has worked closely with Dr. Nora J. Baladerian on issues involving abuse and disability. He is the primary author of "The First Report: Victims and Their Families Speak Out" – an analysis of the 2012 Survey on Abuse of People with Disabilities, which is the largest national survey on abuse and disability ever conducted in the United States.
For the past six years, Coleman has directed the Disability and Guardianship Project of Spectrum Institute. Starting with a focus on California, Coleman's advocacy for guardianship reform has broadened to become a national cause. He has written extensively on this subject. His numerous publications are found in the Digital Law Library on Guardianship and Disability Rights.
Coleman's advocacy efforts for guardianship reform have been acknowledged by awards from The Arc of California and the international organization known as TASH.