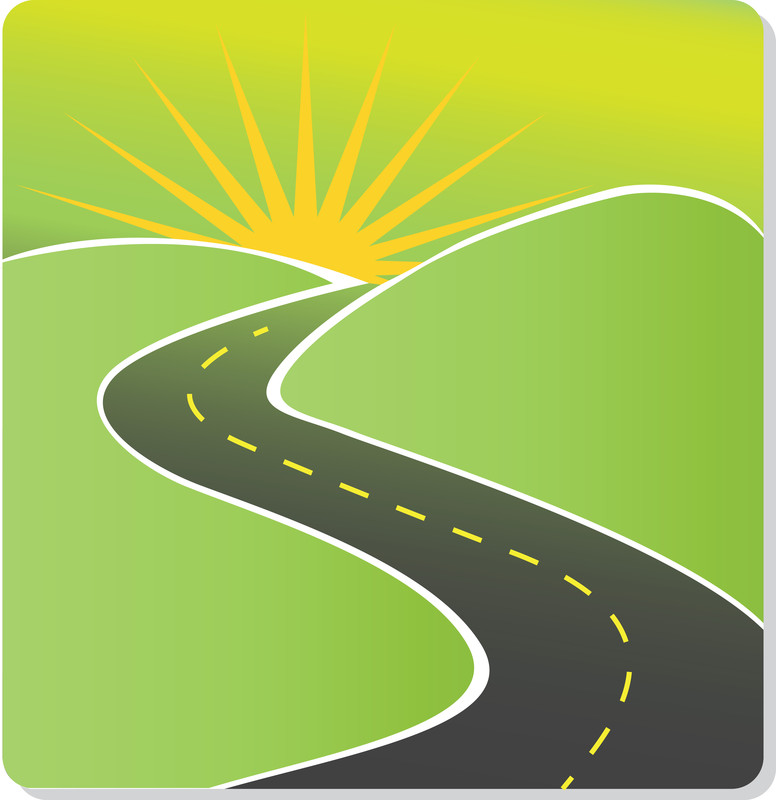 A Path for Conservatorship Reform
Moving Beyond Awareness
By Thomas F. Coleman
Legal Director
Spectrum Institute
Documentary films like Edith + Eddie, The Guardians, and Pursuit of Justice capture attention, but what next? Below are some specific steps that conservatorship reform advocates should insist be taken. For questions that need to be asked of officials who are responsible for the current system or who can play a role in its reform, click here. For information on the jurisdiction of county goverment in the conservatorship process, click here.

Complaints about the probate conservatorship system in California have been mounting for years. Systemic deficiencies and a lack of accountability have created a pattern and practice of civil rights violations and financial abuse by many participants in probate conservatorship proceedings. Such practices harm seniors and people with disabilities.

Individual complaints have been ineffective. So far, organized efforts to create reform have yielded few results. One of the main reasons for such intransigence is that no single official is in charge of the conservatorship system.

Conservatorship proceedings are presided over by judges in each of the 58 counties. There is no statewide judicial administration, management, or oversight. Local probate courts act like fiefdoms. Legislative oversight is absent. The executive branch plays no role in the conservatorship system.

These systemic deficiencies and individual injustices will continue unabated until public pressure causes elected officials to take notice and work together for comprehensive reforms. In the interim, each of these officials can play a part in promoting measures to fix some of the most obvious deficiencies in the system.

The information below identifies state and federal officials who can help reform the conservatorship system in California. The key elements of such reform would involve: statewide judicial management; monitoring by an executive branch agency; accountability by the 58 county courts; performance standards for attorneys assigned to represent clients; and responsive and thorough investigations by federal and state law enforcement agencies.


Chief Justice of California – implement the proposals submitted by Spectrum Institute to improve the administration of justice in conservatorship proceedings.

Governor – request the Fair Employment and Housing Council to conduct public hearings into civil rights violations occurring in probate conservatorship proceedings.

Legislature – enact a law to: (1) require an attorney for respondents in all conservatorship proceedings; (2) specify that attorneys must act as zealous advocates; (3) direct the State Bar to adopt attorney performance standards.

Attorney General – convene a civil rights summit on probate conservatorships, with participation by conservatees, family members, advocates, attorneys, and judges.

Health and Human Services Agency – direct the Department of Developmental Services to oversee regional centers in connection with their role in conservatorship proceedings.

State of California – the Legislature, Governor, and Chief Justice should convene a study commission to review guardianship reform progress in other nations, with recommendations for comprehensive reform in California. A review of trends in Australia is a good place for the commission to start.

Congress – a unit within the DOJ should be funded to investigate alleged violations of federal law, including the ADA, committed by courts and court-appointed personnel in guardianship and conservatorship proceedings.

County Supervisors – authorize a pilot project for a non-profit organization to represent conservatees and proposed conservatees similar to the program operated by the Legal Aid Center of Southern Nevada.

District Attorney -- amend Gov. Code § 11135 to authorize district attorneys to investigate and civilly prosecute alleged ADA violations by public entities

For a pdf version of this proposal, click here.

Forum in Oakland California (Jan. 11, 2019): Coleman is submitting this plan of action to a gathering of public officials and conservatorship reform advocates convened by Alameda County Supervisor Nathan Miley. Spectrum Institute has offered to work with Supervisor Miley and any other officials in California to move the conservatorship reform agenda forward in California. In response to our offer, Supervisor Miley has scheduled meetings with various local officials and agencies to gather facts about their roles in the conservatorship process. This forum and follow up meetings with these officials is important because the county has direct jurisdiction over many parts of the conservatorship process, and indirect authority to promote reforms in the other parts.

Report to Supervisor Nate Miley The forum on January 11 was a success. A large audience assembled in the supervisor's board room to view the film and to hear a panel presentation afterwards. Supervisor Miley convened a rountable meeting in the afternoon so that agencies involved in conservatorship planning and administration could hear a presentation by attorneys Thomas Coleman and Tony Chicotel and begin a process of gathering information and addressing problems identified in the system. As a follow up to the meeting, Spectrum Institute submitted a report to Supervisor Miley. The report suggested actions that could be taken by District Attorney Nancy O'Malley, with support from the Board of Supervisors, to gather information and promote best practices to ensure access to justice for seniors and people with disabilities in conservatorship proceedings. For a copy of the letter of transmittal, click here. For a copy of the report, click here. Below is a photo taken during the panel presentation after the film screening.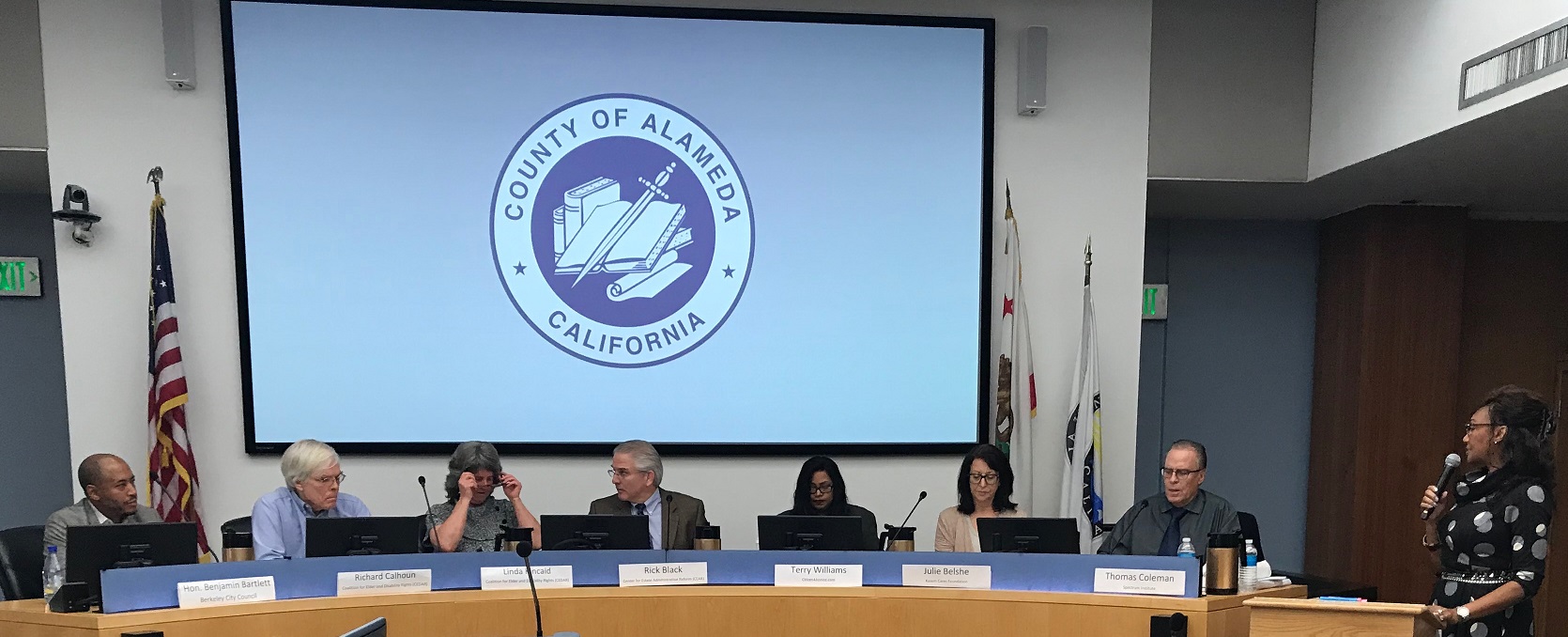 More about the activities of Spectrum Institute
on Disability, Abuse, and Guardianship